News Corner 2024
All the information about the cooperation
Your magazine at the Giardina News Corner
In recent years, over 60,000 enthusiastic visitors have graced Giardina. This is a great opportunity to present your publication to Giardina visitors who love to read. Present your magazine in our News Corner, where it can be taken away free of charge. Your presentation will be placed in a prime location in the lively foyer of the exhibition.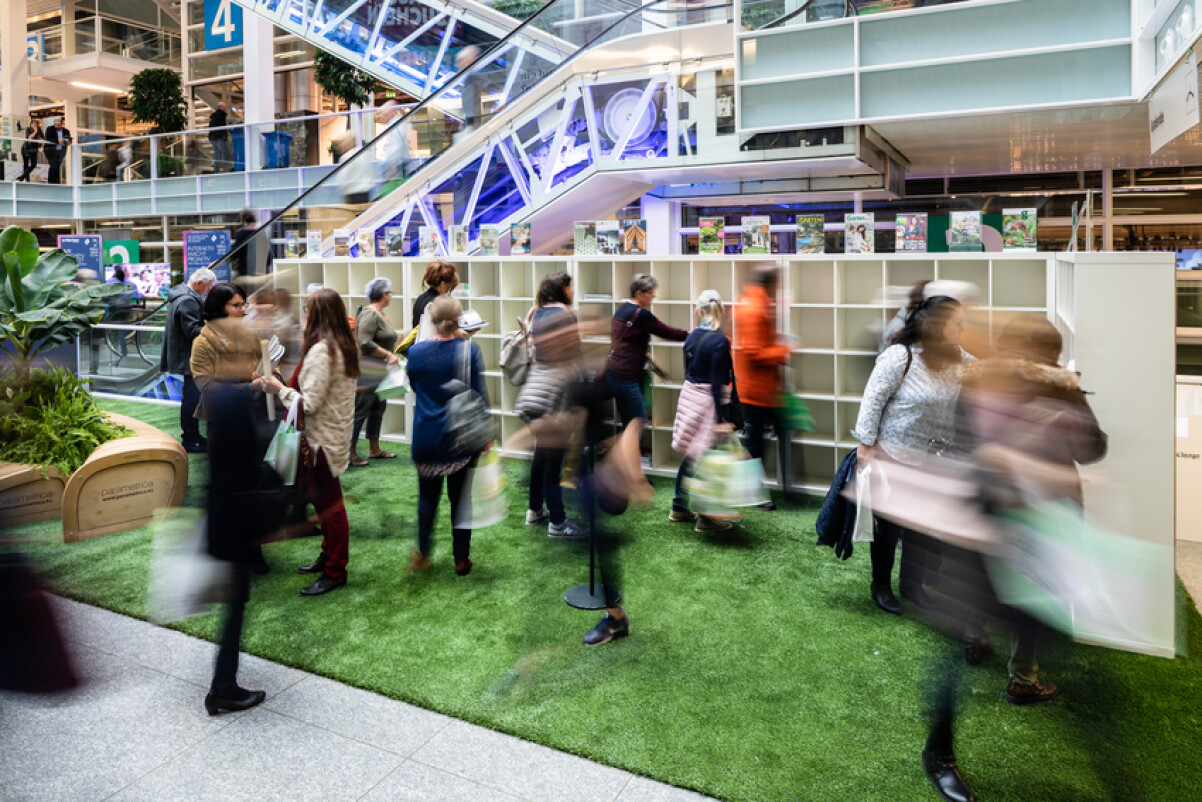 Gain new readers!
On-site
Discover the perfect opportunity to present your media publications to a wide audience. Display your titles in the highly frequented News Corner at Giardina. During the exhibition period, your prints will be continuously replenished, and visitors can take them away free of charge to enjoy either on site or at home. This opportunity presents your content to an interested audience and increases your reach.
Digital
Take advantage of the digital benefits for your presence on the Giardina website. With a digital presence, you receive a supplier profile that is prominently listed in the Giardina exhibitor and product directory. This means maximum visibility for your magazine.
Your online presence remains active not only during the event but also until the beginning of the next edition. This allows you to maintain the interest and curiosity of your potential readership throughout the year.
Expand your reach and stay in the minds of your target audience.
Digital Content-Sharing
Immerse yourself in the Giardina digital community and use our platform as a powerful amplifier for your magazine. These advantages await you:
Maximale visibility: Your selected editorial content will be published in the "Reading Tip" section of our website in short or full format. We also share these high-quality articles on Giardina's social media. This allows you to reach a broad and engaged audience.
Customization: If you would like to provide us with specific content, we are happy to integrate it. Alternatively, our Giardina team will select the perfect contributions in close consultation with you.
Strong presence: Your brand and magazine will be highlighted and linked in every publication to ensure that your target audience finds their way directly to you.
The Cooperation
News Corner cooperation is a countertrade without cash flow.
Discover the exciting world of News Corner cooperation - a partnership without a financial exchange. Your participation can be in print or a combination of print and digital. We are open to customized cooperation opportunities. Do not hesitate to contact us to jointly design an agreement tailored to you. Join us and be part of this exciting cooperation!