About Giardina
Giardina is one of Europe's leading indoor events for all things garden related. At the start of spring, the biggest names in the industry present products, creative solutions, and future trends in garden design on around 30,000 m2 of exhibition space.
Amid impressive 1:1 garden models and artistic installations, visitors will find inspiration and ideas for their flower and plant worlds at their home, on the terrace, or balcony.
The exhibition area GiardinaMARKET boasts an exquisite selection of both useful and exceptional items and products for your garden. The diverse offer ranges from rubber boots to designer garden furniture.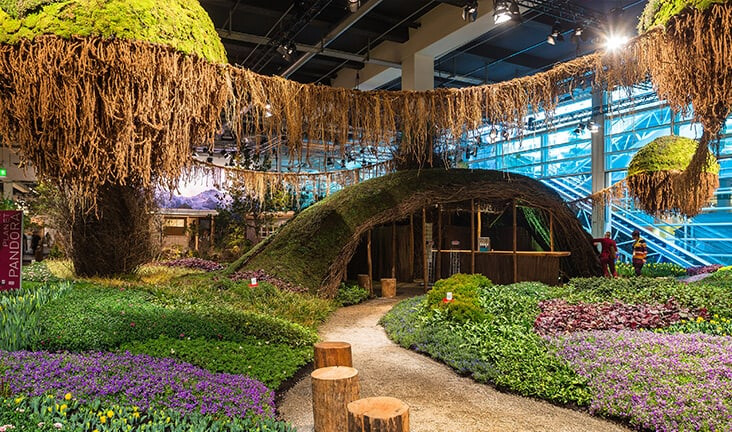 Exhibition areas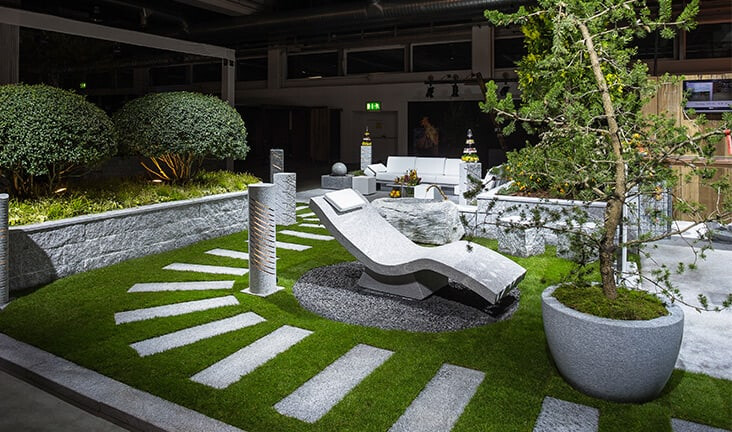 Giardina Style
Every year, the best horticulturalists in Switzerland create impressive 1:1 garden artworks especially for Giardina. Be inspired by this harmonious blend of nature, architecture, and design.
Garden specialists present you with creative and high-quality solutions for your garden, pergola, terrace, or balcony.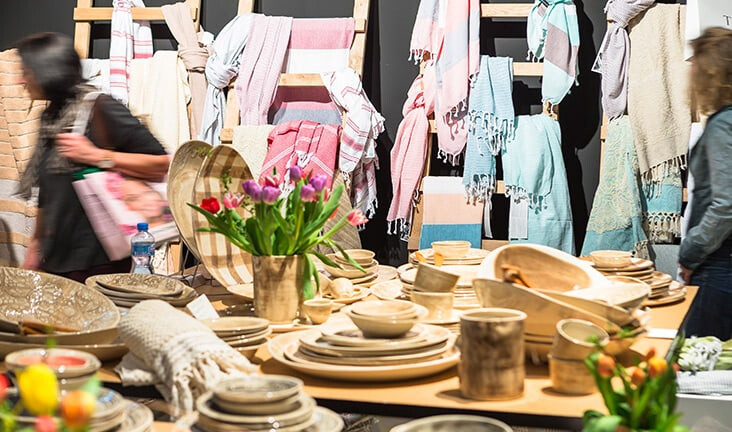 Giardina Market
Whether its flooring, fragrant flower arrangements, suitable pots, accessories, practical watering options, or impressive lighting you're after,
the GiardinaMARKET boasts an exquisite selection of both useful and exceptional products and designer items for your garden.
Look forward to a diverse range of international brands and unique pieces.
Europe's unique garden event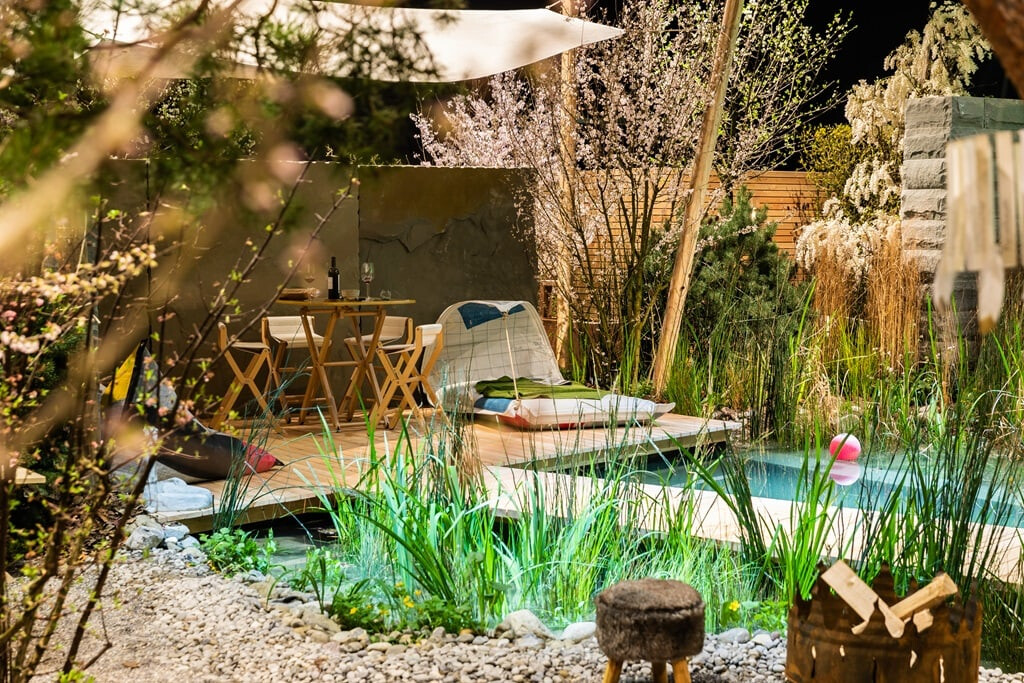 The largest and most important event in Switzerland for garden living
64,000 visitors in 5 days
Around 280 of the leading industry providers under one roof
The largest outdoor furniture exhibit in Switzerland

Around 18 show gardens ranging in size from 20 to 400m

2

News Corner with around 40 glossy magazines free of charge for visitors
A wide range of tasty treats surrounded by blooming gardens
Giardina Friday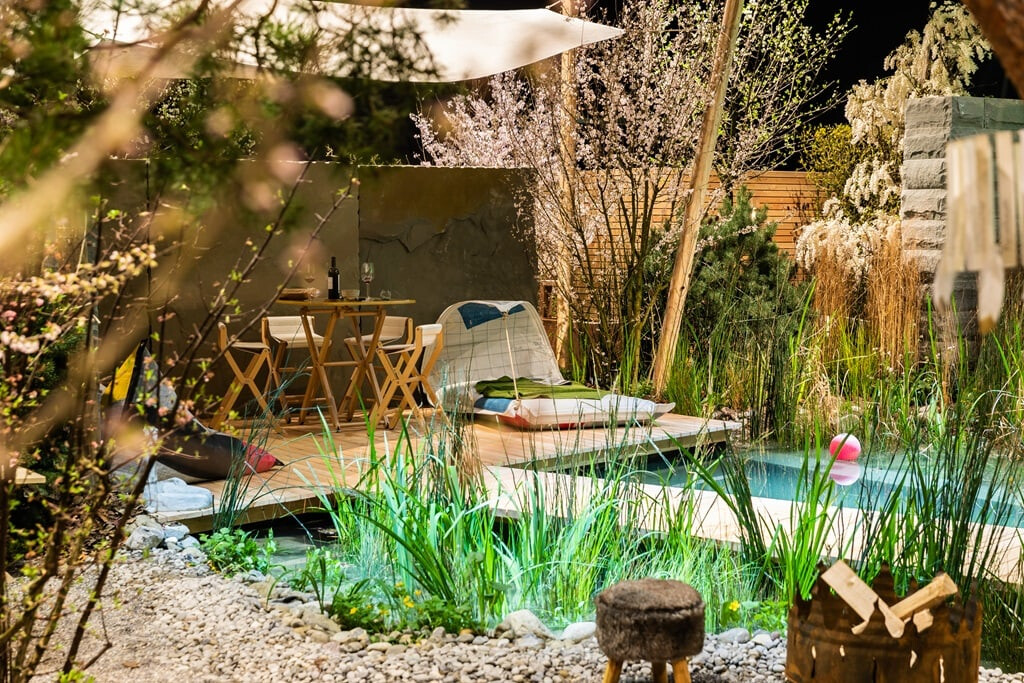 A spring evening filled with inspiration!
The dreamy gardens at Giardina Friday are the perfect place for an exclusive evening. Enjoy exciting encounters and culinary highlights in a unique ambience.
Date:

Friday, March 17, 2023

Time:

17:00 - 22:00
With a surprise fringe programme

Tickets

Normal entrance with day or evening ticket
You love the world of Giardina? Become a Giardina Society member

Your advantages:
You stay up to date 365 days a year and get exclusive offers.
CHF 10 discount on your online ticket for Giardina 2023.
You will receive newsletters covering new products, current trends, special offers, and event tips on your personally selected favourite topics – so you'll always stay informed.
Of course, registration is free of charge.
Our story
1997 – Founding year
When Giardina was held in Basel for the first time in 1997, Swiss gardens were usually comprised of lawns, rose beds, kitchen gardens, and seating areas. The customised design of outdoor spaces was more of an exception as living areas and gardens were still clearly separated.
1999 – Gardens are coming to the fore
Today's gardening superstar – Enzo Enea – caused a frenzy at Giardina in 1999 when he staged the garden as a cleverly furnished room under open skies for the first time. He opened the door to a whole new world: Gardens were now being seen as spaces to relax, catch up, and let your creativity run wild – and Giardina became an important source of inspiration for gardening dreams.
2001 – New high-quality garden culture comes to life
A new lifestyle with a Mediterranean touch established itself in Switzerland. Anyone who owned a garden or terrace now wanted to spend as much time as possible under the sun. "Life in the garden" with flowing transitions between inside and outside became a lifestyle. Stylistic elements from interior design were transported to outdoor spaces. Designer garden furniture came onto the market, making it clear that open-air spaces should be used less for gardening and more for enjoyment moving forward.
2012 – Back to nature
Developments in recent years show how much the Swiss community values outdoor spaces. Regardless of its size, having your own outdoor space has become an important place to rejuvenate. This is also reflected in the trend towards a natural way of life, resulting in the number of young, urban hobby gardeners increasing exponentially. Giardina boasts a wealth of ideas and concepts on how even small spaces can be utilised.
2018 - Giardina celebrates its 20th edition
Giardina has been setting the stage for the public and the garden industry for 20 years. In this trend-setting role, the exhibition is now significantly involved in the development of garden culture in Switzerland. In 2018, the unique Europe-wide event took place for the 20th time, and continues to write its unparalleled success story.