Giardina Style - Exhibition worlds filled with emotion
Gardens and special exhibitions
The gardens and special exhibitions are based on themes, and significantly impact the trends of the gardening season. Use this potential to make your garden life something special. The display of products is not permitted.
Types of presentations:
Floristry & Design
Conceivable 1:1 garden models:


Small garden (20 to 50 m2)
Show garden (70 to 200 m2)
Master garden (from 200 m2)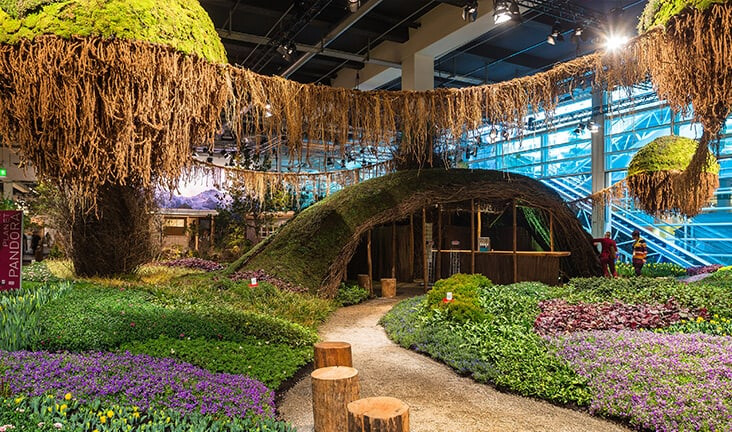 Staged exhibition and sales stands
Stylishly staged product stands and inviting manufactory presentations are what make the elegant appearance of the Style section so unique.
Themes:
Garden
Terrace
Balcony garden/small terrace/urban gardening
Grills & outdoor kitchens
Living: Furniture, pots, accessoires, etc.
Floristry/plants
Handicrafts/manufactories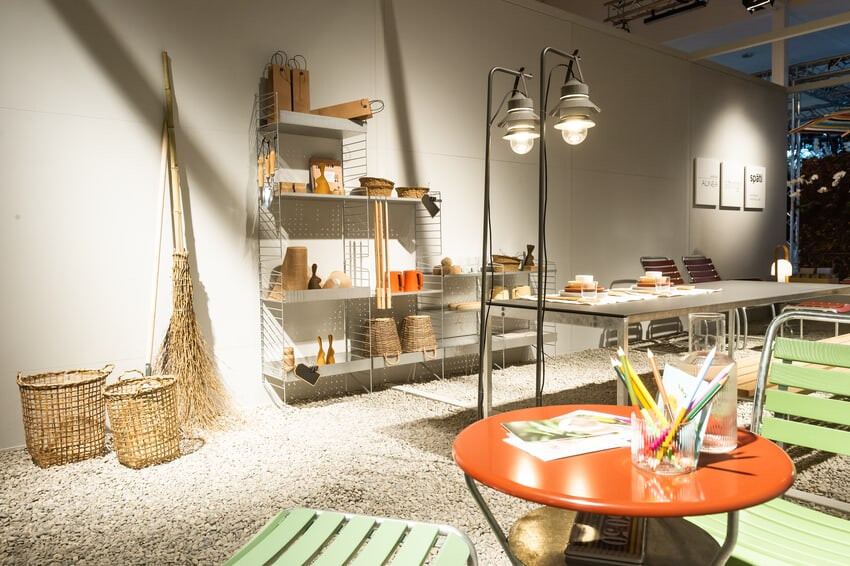 Giardina Style - Register online with your stand concept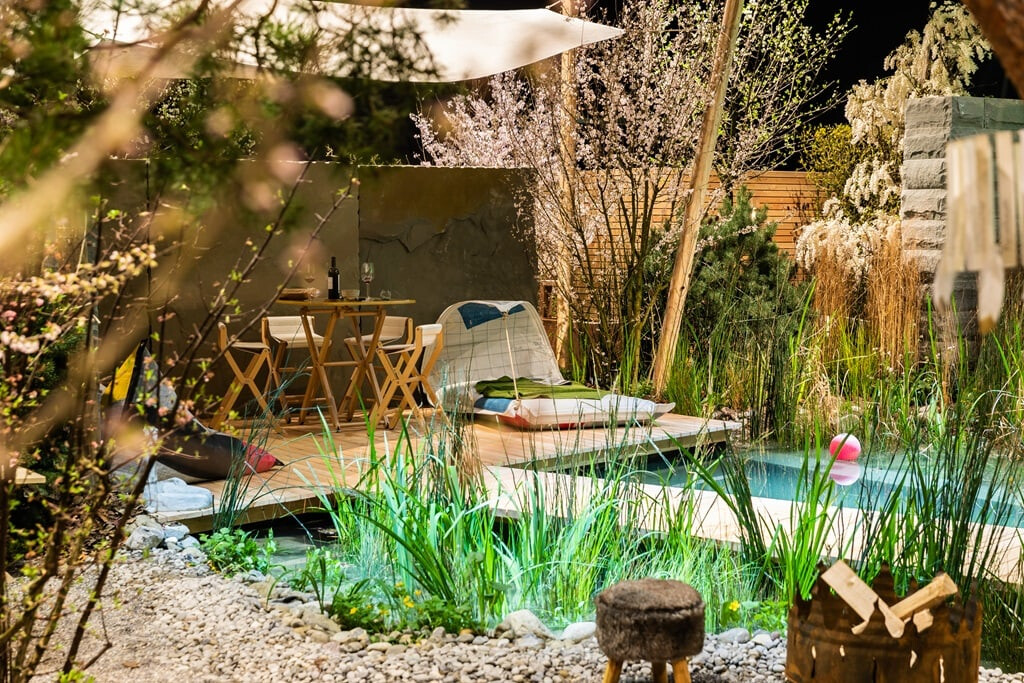 Giardina decides on the projects that are approved for the Style section based on your submitted concept, which should include a clear visualisation and material description.
We do this to ensure that the top-quality exhibition worlds filled with emotion are curated.
We are happy to assist you with the implementation of your idea.
If you have any questions, please contact
Ajas Kulici
Tel. +41 58 206 50 16
ajas.kulici@giardina.ch
Giardina Market - Product-related shopping worlds
Traditional exhibition stands
The Giardina Market captivates the public with its mix of products. Exhibit what you have to offer at an attractively designed stand and sell your products and services to an extremely discerning and affluent audience.
Themes:
Bathing and water world
Shadings
Floristry
Gardening elemts
Garden decoration
Garden equipment and tools
Gardening literature and information
Garden furniture
Garden and plant centre
Garden technology
Miscellaneous gardening goods
Grills & outdoor kitchens
Outhouses
Pflants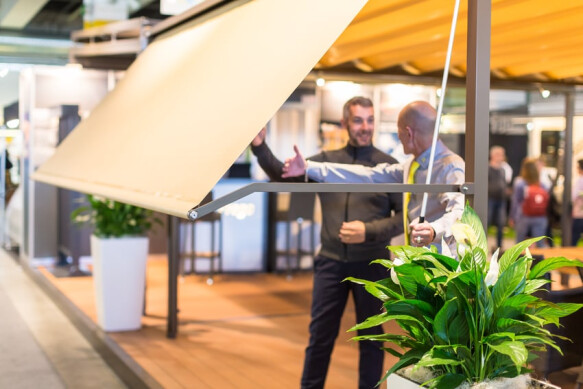 Plant sale
Present your plants as a sensorial experience and use the unique environment at Giardina as an exclusive sales platform. Special conditions apply to the direct sale of plants.
Giardina Market
Smaller exhibitors bring the Giardina Market to life with high-quality, garden-related products to take home. Use one of our market tables as an entry point and benefit from direct sales. Special conditions apply to the market tables. The spots are limited.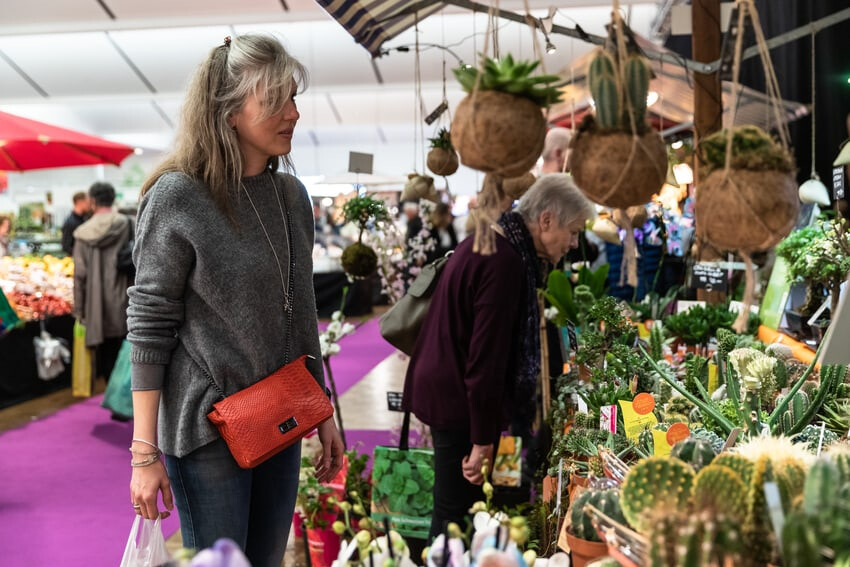 Giardina Market - Register online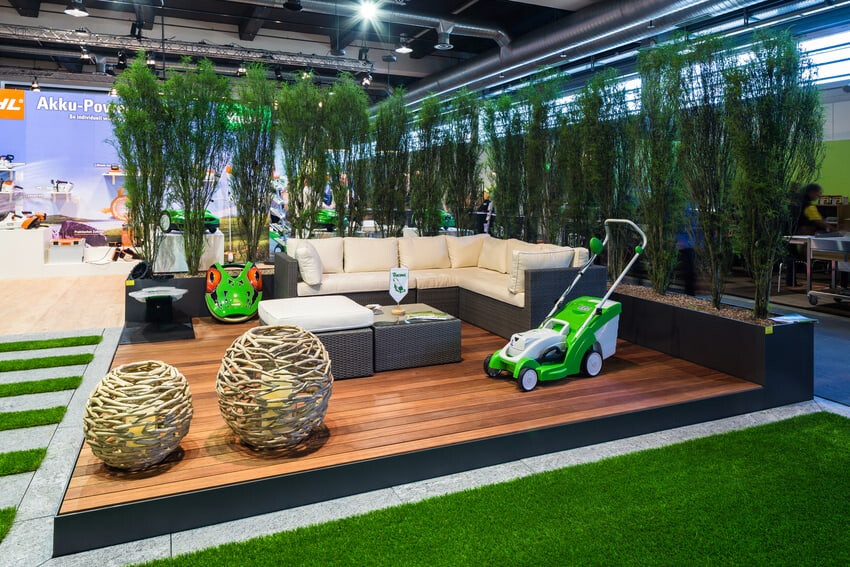 Admission to the Giardina Market is based on the Giardina nomenclature. The minimum stand size is 10 m2. Giardina reserves the right to reject applications from exhibitors with inappropriate stands or those not displaying theme-related products.
If you have any questions, please contact
Ajas Kulici
Tel. +41 58 206 50 16
ajas.kulici@giardina.ch
Exhibition space - Prices
Your exhibit at Giardina is important to us. That's why you can select your exhibition space, which is reasonable in terms of price and size and is sure to meet your expectations. All prices are in Swiss franc (CHF) and do not include the VAT of 7.7% applicable in Switzerland.
The stands are allocated as of mid-September.
Surcharges for open sides
Mandatory services
The price for participation at Giardina consists of the following mandatory services:
Floorspace rental (only floorspace; minimum space 10m2)
Basic digital presence (CHF 680.-)
Mandatory liability and fire insurance
Technical services (electricity, water, ceiling loads, etc.)
The provisions of the Exhibitor Regulations and the Operating Regulations of MCH Messe Zürich apply to Giardina.