Advertising options – print & digital
Ads and online advertising

Exclusive offer for exhibitors
Advertise at exclusive exhibitor rates in the Giardina Special in the SonntagsZeitung or in the Tages-Anzeiger.
Paid posts or banners on tagesanzeiger.ch
Ads in the Giardina Special in the SonntagsZeitung

Pocket Guide Giardina 2023
Place an ad in the Giardina 2023 exhibitor and product directory to optimise your visibility. The circulation has 30,000 copies.
Rates
Social Media

Editing & publication
Reach a wide audience through Giardina's social media channels and also reach the Giardina Community digitally.
Free advertising material
Print

Giardina advertising material
Use Giardina's advertising material on your own social media channels, and complement our national advertising measure to motivate your existing and potential customers to visit your stand at Giardina.
Digital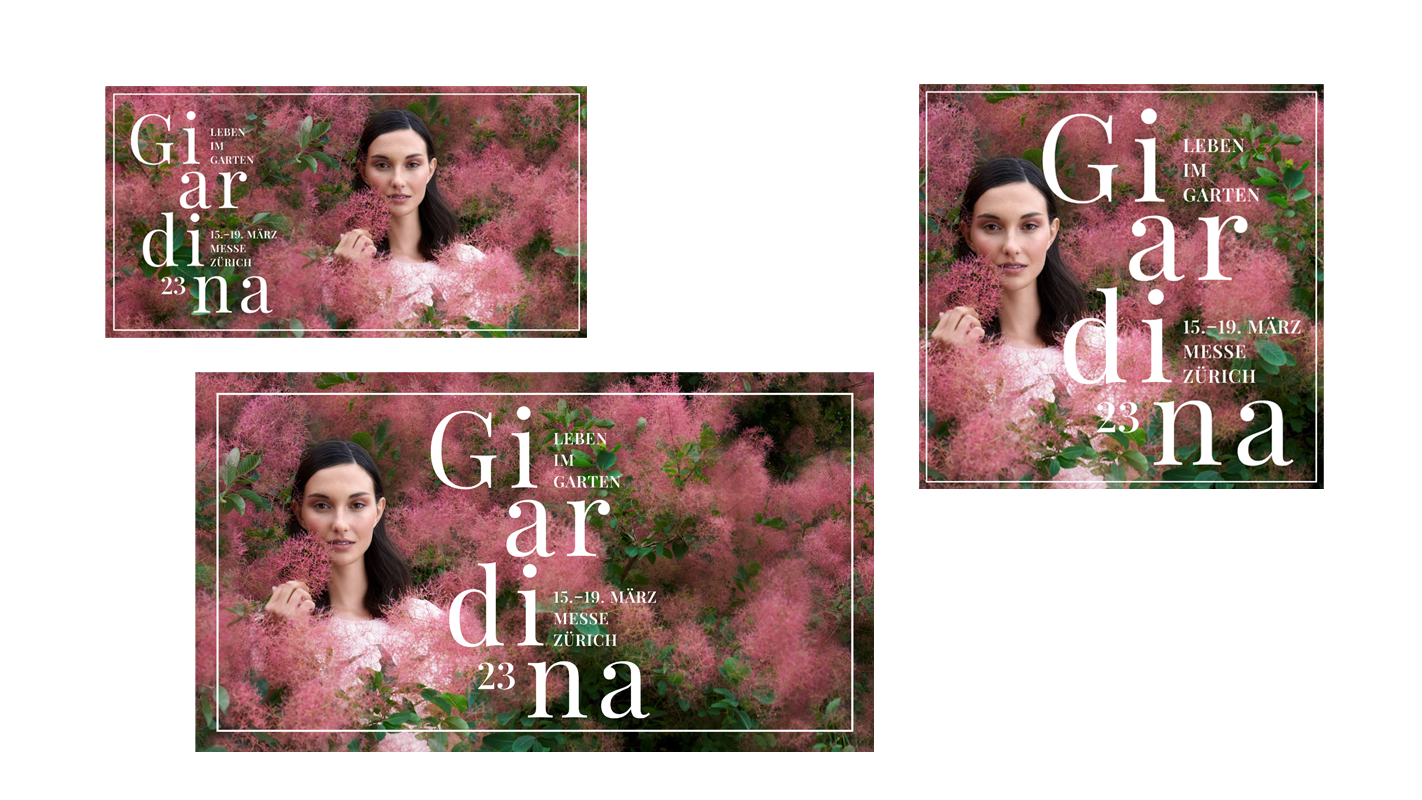 Generate a personalised banner
Generate your personal Giardina banner with your hall and stand number to feature in your email signature, on your website, and on your social media channels. You can create the attractive banners quickly and easily yourself. They are ready for download immediately.
Contact
Martina Honegger
Marketing & Communication Specialist
On-site advertising

Indoor and outdoor advertising spaces
Increase your brand presence at the event and make use of the various advertising spaces at Giardina.
Contact