Opening tickets
The Giardina Opening evening is the perfect setting for customer care, acquisition, and networking. Welcome your guests at the Giardina Opening evening. As an exhibitor, you can order the coveted Opening tickets in an elegant envelope.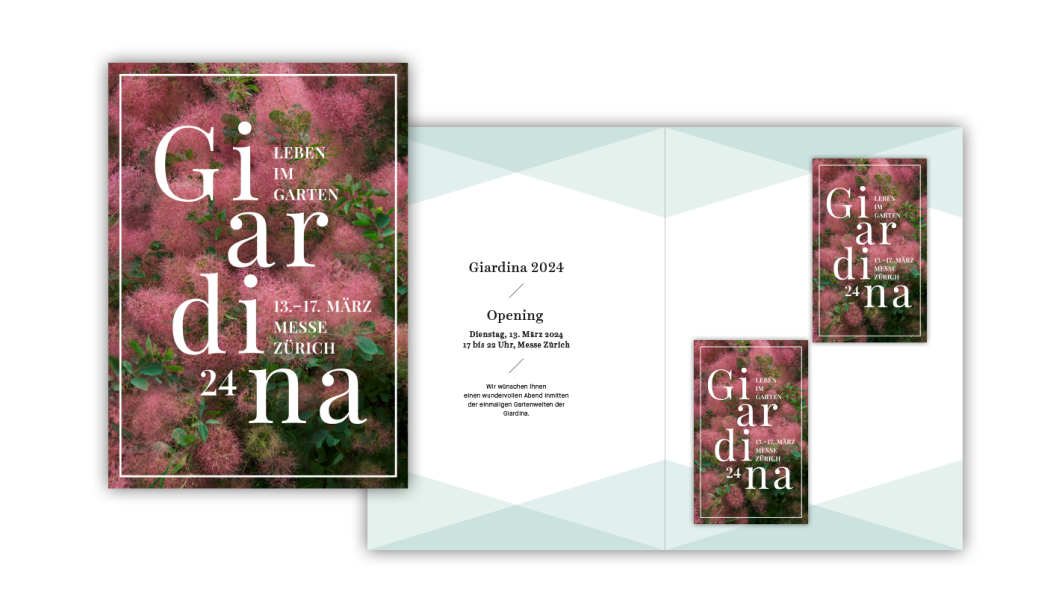 Giardina 2023 Opening
Marketing voucher
Invite your customers to Giardina with voucher codes and keep track of the redeemed vouchers at all times via our Ticketing-Portal (ESC). You can see how many of your voucher codes have been redeemed and who is at the event in real time. You can also benefit from the effective branding options of the vouchers.
Print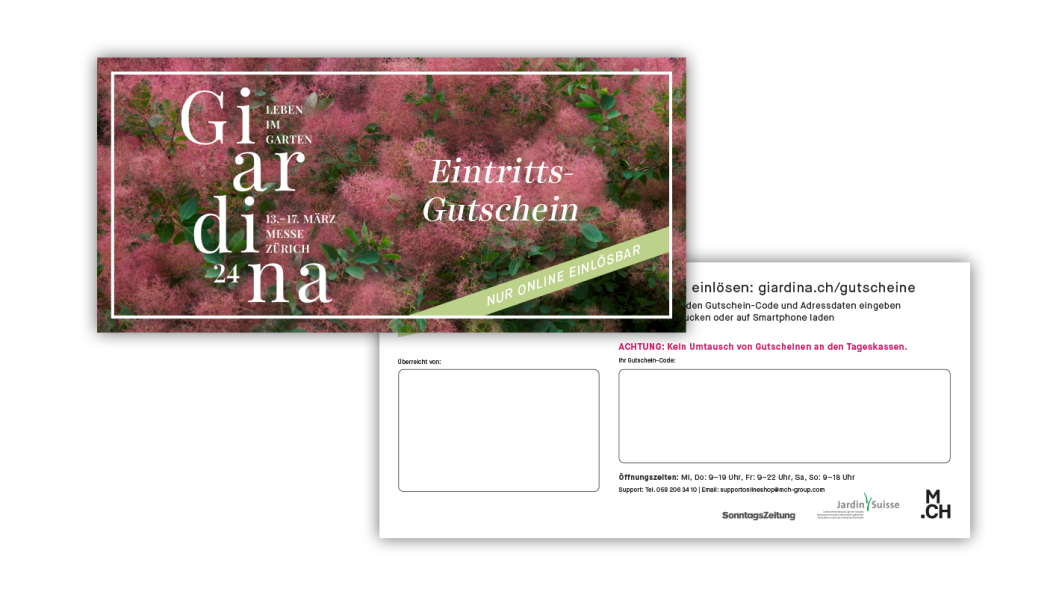 Voucher (format 210 × 98 mm)
Minimum purchase, bundle of 10 copies (CHF 0.75/voucher)
Can be personalised with your logo
Only vouchers that are redeemed online are billed
Digital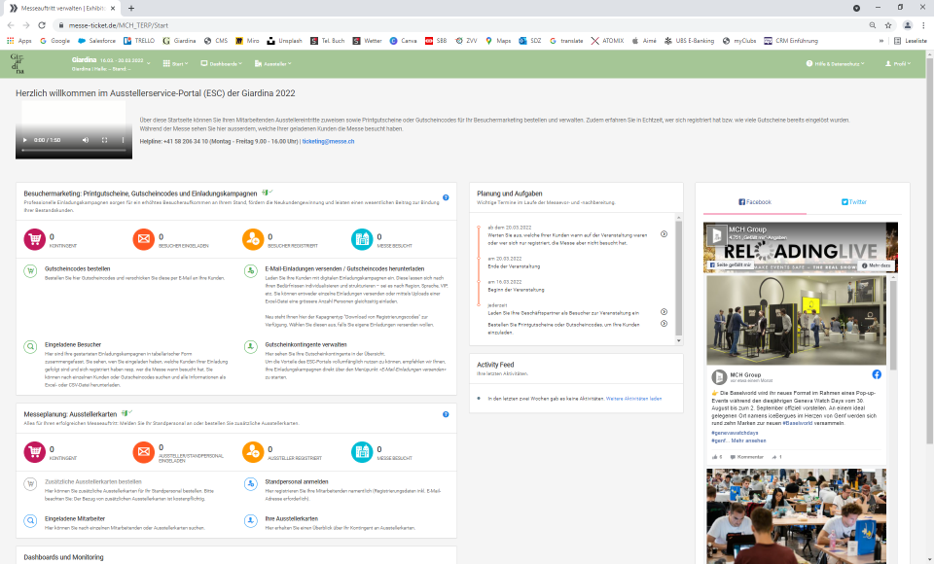 Voucher codes
You can send email campaigns with codes directly from our ticketing portal
Each code can only be redeemed once
Branding vouchers
You can also add your brand message to the entire process – from when guests redeem your vouchers to when they enter Giardina.

Branding package
When redeeming an entrance voucher that you issued, the visitor will see your brand message in the online Ticket Shop.
Your brand message (logo/ad) will appear on the Print@home ticket
Your brand message (logo/ad) will appear on the display of the turnstile at the entrance
Kontakt
Branding package bookings
Isaac Tejero
Email
Tel. +41 58 206 34 10
Questions about ESC & ticket marketing
Katja Brun
Email
Tel. +41 58 206 51 14